Social Networking
Twitter, Squido, Blogs, My Space, YouTube, Flickr, Facebook, Micro-Blogs...Are all integral for utilizing
Social Networking
for SEO purposes.
---
You simply must check your 'web site metrics reports' to see if your
social networking
is working. By checking your web site statistics you can see where your sites visitors are coming from, what pages they visited, and how long they stayed on your site.
| | |
| --- | --- |
| | Delving into social networking marketing in isn't something to be taken lightly. Social networkers have different expectations of interaction and privacy than do casual Web surfers. Facebook recently found this out the hard way when they instituted a "News Feeds" feature that showed everyone in a network what everyone else in the network was doing. All of a sudden, all those actions that were once considered private-- who talked to whom, who added whom to their network-- became public information, sparking a huge outcry. In fact, over 600,000 Facebook users banded together to protest Facebook's "privacy trainwreck." The company was quickly forced to do some backpedaling. |
Some optimistic news today in a study dug up by eMarketer: lots of small businesses plan to increase their spending on social network marketing in 2009. In fact, 25% of the small businesses surveyed by Ad-ology Research indicated that they would increase spending on the medium this year, a higher percentage than any other marketing format.
| | |
| --- | --- |
| | Meanwhile, 33% of small businesses indicated that they would keep spending on social networking about the same, while only 5% reported that they plan to spend less than in the previous year. Surprisingly, while 37% of small businesses in the survey donít use social networking at all, thatís a smaller percentage than any other medium, including email marketing, search engine marketing, and even just maintaining a company website. |
What to make of the data? While certainly hopeful news for those that work in social media, overall, the numbers would seemingly point to what might be a better-than-expected year overall for businesses that depend on online marketing dollars. In all but a few areas (online video, podcasting, and mobile), small businesses indicate they are growing (or keeping the same) and not shrinking their marketing budgets. Costs are certainly being cut elsewhere Ė the unemployment rate in the US is at a 16-year high Ė but maybe, just maybe, online marketing is a bit better off than other areas of the economy.
Even social networking sharing sites like YouTube and Flickr aren't immune from backlash once users discover they've been tricked. Lonelygirl15 became an overnight YouTube celebrity when her Webcamed confessions hit the network. Intrigued by her video plight, users hit the 'Nets to find out more about her. It was revealed fairly quickly she was connected to the Creative Artists Agency and was doing the faux-videoblog as a publicity stunt. The fallout hasn't been pretty.
| | |
| --- | --- |
| The lesson in all this is simple: respect the people you're marketing to. Social networks are communities, and communities have certain expectations about their members' behavior, not the least of which is that those members actually exist and aren't trying to make a buck off their friendships. Social networkers, especially those in the juicy 18-26 year old demographic, are pretty savvy and not easily fooled. | |
They also seem to have a limited tolerance for postmodern, ironic, "yeah, we're all in on the joke" attempts at marketing, and tire quickly of the joke once the bandwagon gets crowded. The net result of all these issues is pretty easy to do far more harm than good to your brand if you run roughshod over the social networkers simply because the trend's hot right now.
Know what you're getting into before you jump in.
Contact Us to learn how to leverage
Social Networking
in your Organic SEO Campaign Today!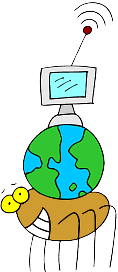 "Check your Web Site for hits."