Organic Search Engine Optimization (SEO)
Dramatically Increase Search Engine Ranking and Drive More Traffic to Your Website
Greatest ROI Compared to Other Traditional Marketing Techniques
---
One of the greatest ways to increase website traffic is
Search Engine Optimization (SEO)
. By employing time-tested methods, The Digital Services Group will take your website to
significantly higher results and rankings
in today's most popular search engines.
---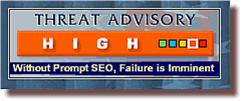 Why You Need Organic SEO
Over 90% of all Internet searches are done on the 10 major Search Engines (Google, All the Web, AltaVista, AOL Web Sites, Excite, Hotbot, LookSmart, Lycos, MSN/Bing, Yahoo Web Results) and we optimize your site for that fact. Search Engines are used to visit web sites over 60% of the time and there are over 625 million searches done per day. With billions of web pages on the Internet today it is almost impossible to find your web site on the Search Engines by chance—you need to make your site visible.
How It Works
For a total Organic Search Engine Optimization campaign we include five keyword phases to ensure successful results.
Standard Search Engine Optimization Review -
We begin with an analysis of your existing website and marketing/branding goals. This review forms the basis for all meta data, content enhancements, and micro-site creation.
"Go Ask your Search Engine"
We get to know your business, products and services, competitors, prospects and clients. we are not isolated from the realities of your business. We clearly understand that in order to structure a successful SEO campaign, we need to understand your market and your business goals. We need to understand how your prospective clients are searching. To accomplish this task we talk to you about your business, your immediate competitors, then we study your website, your market space and conduct extensive research to ensure success of the campaign. Our SEO Campaigns will get you top positions --- but in order to get the kind of visitors that convert into greater opportunity for your company we focus on the essentials.
| | |
| --- | --- |
| Organic SEO works differently. The best reason to use organic SEO is that it is generally a low-cost method to promote your website. It can take up to three to six months to see the full results of optimizing your website, especially if you are only using organic optimization. The plus to an organic approach is that once you optimize your pages, the main part of the work is done. And organic SEO rankings are generally trusted over PPC. You may tweak your keywords and text here and there, but unless you completely re-design your pages, you have what you need in place to begin drawing in targeted traffic. Continue checking your ranking status and reading your log statistics, especially for new keywords visitors are using to find your website. | |
Site metrics software is generally available, usually it is included in your hosting package. If it isn't, consider moving your site to a different facility or sign up and use free site metrics. A good one is Google's Urchin software.
| | |
| --- | --- |
| | When using free submissions, expect a three to six month wait before seeing most of the long term results showing in the search engine listings. If you build on a link popularity program and have links pointing back to your website, the search engine robots will find your website through the links, eliminating the need for free submissions. |
Look at it this way: you pay once for basic optimization and over time the results improve to optimum level.You don't have to keep paying for this service because, unless search engine databases drops your free submission pages (which is not often these days), you will be visible and present to the search engine users when they search on your targeted keyword phrases. Over time you should see a progression in your ranking, depending on how competitive your keyword phrases are.
| | |
| --- | --- |
| Budget SEO What if you can't afford Paid Inclusion or PPC services? Organic SEO is a great way to increase targeted traffic to your website over time. If you do not have a budget for Paid Inclusion submissions and PPC programs, organic SEO will give you good results if you are willing to wait instead of gaining immediate results. Combine organic SEO with plenty of good content and a solid link building program for optimum results. Remember, the search engine listings may entice visitors to come to your website, but you must give them a reason to stay once they arrive. Build your content to keep your new visitors at your website. | |
Patience Pays Off Organic SEO is "common sense" promotion. Not a lot of fancy bells and whistles, and it takes time. The addition of good navigation, good content with your keyword phrases throughout the pages and topical sites pointing links back to your website equals long term success.
Practice patience when going organic for your SEO campaign. It may take time but it will be worth the long term results you reap.
---
Search Engine Optimization (SEO)
Research & Reports
1. SEO Keyword Research:
We work with you and together determine which search engine optimization keyword phrases are proper. Then, together we determine which and how many "keyword phrases" should be employed in the search engine optimization campaign; this decision is often a function of budget. This is a crucial phase of the SEO Campaign: the selection of the right search engine optimization keyword phrases is vitally important. Also understand that while generic keywords may create more traffic, specific keyword phrases will drive more focused and targeted visitors to your site.
2. Baseline Report:
Using the search engines we find out where your website ranks with respect to the new keyword phrases that have been selected. We then generate a report on our findings and deliver it to you. This initial report provides a critical reference point from which progress can be measured on a go-forward basis and compared to the quarterly reports to validate the effectiveness of the SEO Campaign.
3. Search Engine Optimization:
We review the code and design of your website with a view toward optimizing content, link value, design elements and basic structure elements. This is the crucial phase of our program. Certain parameters need to be examined and observed that will contribute to improving the site's rankings including manual hand submission to the Top Ten Search Engines.
Inktomi:
Inktomi is responsible for producing the site's rankings in MSN, HotBot and other major engines. Developing proper ranking in Inktomi is an important element of the search engine optimization campaign.
MSN Directory:
Depending on the structure of the keyword phrases that are being considered, we manually hand submit our efforts to avoid being mis-catagorized by the human editors.
Google/AOL:
As the worlds most important engine, Google is responsible for the web page rankings in Google and AOL. Our search engine optimization efforts focus on achieving top ranking in these important engines.
Yahoo
Once Yahoo relied on Google to supply data for search results but has since broken the relationship and has deployed its very own engine. Since our team has always hand submitted to Yahoo our clients will see little change. Our search engine optimization efforts always focus on achieving top rankings so we always are on top of the ever changing environment.
| | |
| --- | --- |
| As part of our highly effective campaigns we design and build "Keyword Pages' that are uniquely constructed to mirror the look and feel of your site. These Keyword pages contain an assortment of propriety techniques we have developed to further drive the selected keyword phrase to the top of all search engines we submit to. | |
This is one of the crucial elements of our program, combined with our hand submissions we also electronically submit to over 700 other search engines, directories, lists and groups further completing our comprehensive campaign on your behalf.
4. Maintenance and Quarterly Reporting:
In order to ensure continued success and representation in the search engines we track the gateway pages that have been submitted with the goal of maintaining and maximizing the position for each of the top ten search engines. Since rankings fluctuate over time, we periodically monitor the targeted keyword phrases to maintain and improve the search engine positions. This ongoing maintenance effort ensures that the SEO Campaign stays effective and continues the effort to improve existing results.
5. Customer Service:
We are available to you at anytime to discuss or explain your SEO Campaign, answer any questions you might have and personally review the results on the quarterly reports. The more you know the better the results achieved, because together we can adjust the SEO Campaign to address your changing business environment and marketing needs.
---
Search Engine Optimization SEO Programs
Your business is unique and not all keyword words or phrases are created equal. Because of this fact, our search engine optimization programs and marketing services are customized to fit your company's business and goals. Our marketing services professionals will work with you design the search engine optimization program that's just right for you, your market and your budgets.
Proof
The most common comments voiced by our prospective clients is that they previously purchased SEO services from other companies and received little or no results, and they don't trust the fast and easy claims of success they receive in emails everyday.
| | |
| --- | --- |
| | With the proper combination of technical knowledge and marketing expertise necessary to execute on a campaign that meets expectations. Our service is designed to increase your market share, make your site search engine "friendly', to increase your brand awareness, and make it easy to find your company in the search engines. |
The ultimate measure of success is reflected in the rankings achieved and maintaining them over time. We have delivered consistent rankings on the major search engines for our clients, and would be pleased to show you the results.
Web Site Marketing is not just SEO! That is only the tip of the electronic "internet marketing iceberg'.
Internet marketing can also include these important services:
Online Marketing Services Strategic & Tactical Planning, Pay Per Click Placement & Management, Paid Inclusion Programs, Search Engine Ad Marketing, Banner Advertising Marketing Campaigns, World-Class Web Design and Development, Micro-Site Design and Marketing, Email Marketing, Pr Releases, and Database Marketing.
We can help you leverage all of them to your advantage.
Contact us! To get your SEO Campaigns, Organic SEO Campaigns going today!